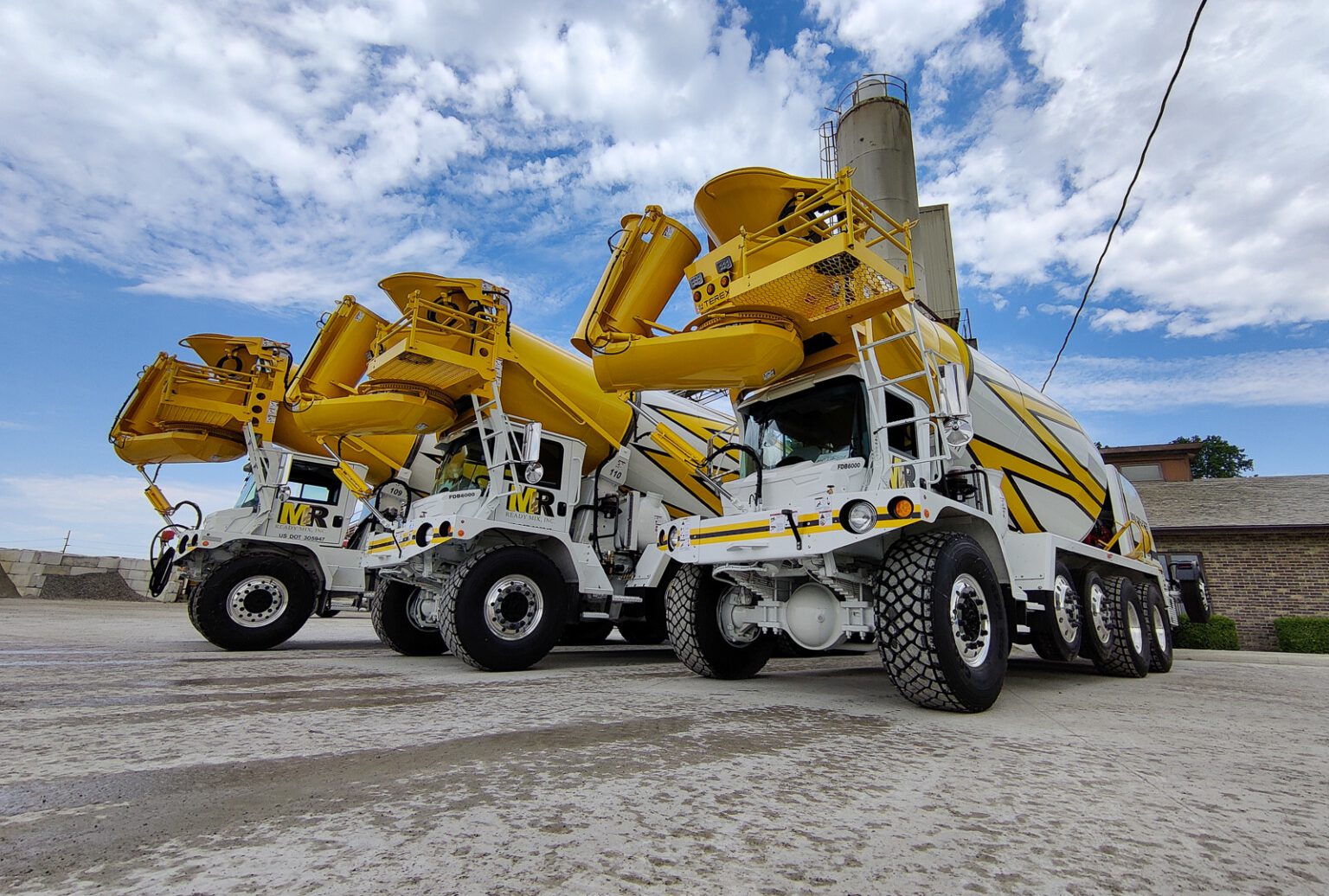 Part of the Gerken family of businesses, M&R Ready Mix provides customers with quality concrete and accessories and outstanding service.
In 1967, M&R Redi Mix Trucking, Inc. began offering high-quality concrete products to residential, commercial, and industrial construction customers throughout Northwest Ohio and Southeast Michigan.
The company knew that accurately batched concrete could leave the plant sooner, keep mixer trucks cleaner, and help delivery professionals remain safer and less stressed. And, when concrete arrives at a site ready to pour, efficiency and product quality vastly improve.
The Gerken Companies acquired M&R Redi Mix in 2019 and changed the name to M&R Ready Mix. M&R continues to provide high-quality ready-mix products and excellent customer service from its Pettisville, McClure, Stony Ridge, West Unity, Delta, and Sylvania, Ohio locations.
"We supplied limestone, sand, gravel, and asphalt to the highway and commercial market, but not concrete," says Brent Gerken, president of The Gerken Companies. "When the opportunity presented itself to venture into the ready-mix business, it was a logical fit."
M&R can deliver directly to job sites within approximately 45 miles of its facilities. For hard-to-reach locations with limited mixer truck access, M&R employs a pump truck with an 80-foot reach for long pours on footers, walls, walkways, and bridge decks. M&R can also customize each batch to meet specific customer needs, and certified technicians are available for on-site testing.
The company, which includes about 40 team members, also offers concrete accessories, including expansion joints, rebar, cure compounds, and sealers.