EMPLOYEE SPOTLIGHT
Never judge a book by its cover.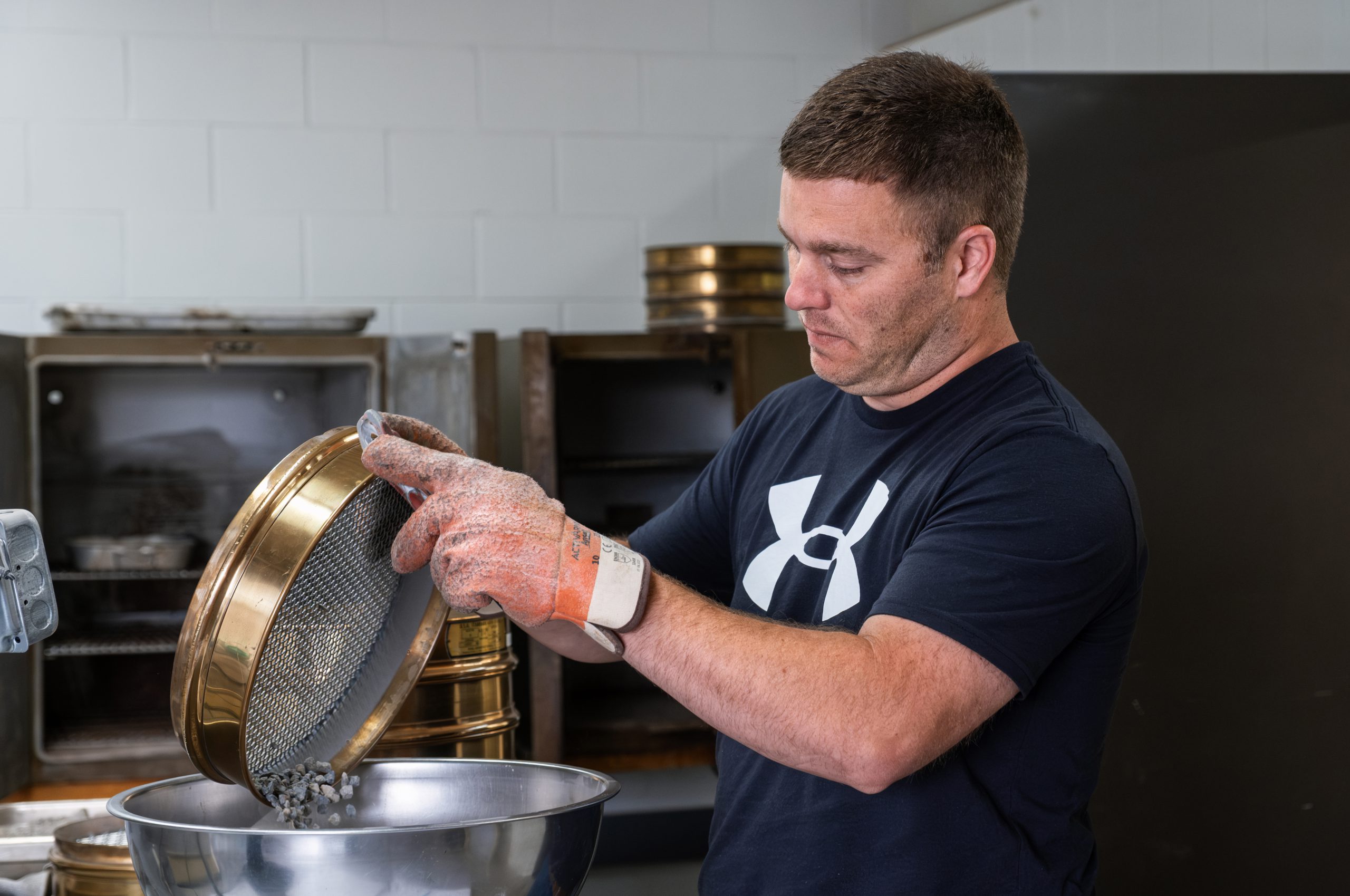 Underneath Clint Shepard's somewhat reserved demeanor is a caring person who can fix almost anything.
Clint Shepard imagines anyone meeting him for the first time might consider him a closed book and, as such, very hard to read. Although Clint admits he can be slow to open up to new people, he hopes you'll avoid judging the book by its cover.
Rather than being shy or withdrawn, Clint thinks of himself as "quietly knowledgeable." You see, while he doesn't go around boasting about it, he is the guy that those who know him often look to when something needs fixing. Spending countless evenings and weekends working in the barn with his father made Clint mechanically inclined. Today, tackling anything from motors to fabrication is second nature to him.
Born and raised just outside the Village of McClure, Ohio, Clint grew up on County Road O4 on land his family has owned since 1855. While attending Napoleon High School, he also studied at the Toledo Express Airport's Aviation Center and pursued an interest triggered by his love of the family airplane. At the Aviation Center, Clint earned his credentials—and began working—as a certified airplane mechanic. He followed that career path for five years until 9/11, when the increased fear of flying significantly impeded the airline industry.
When that chapter closed abruptly, another opened unexpectedly. Clint joined The Gerken Companies in September 2003 and has held various roles in the Quality Control division. He began working with asphalt and—always eager to learn more—moved to the aggregate area. Today, Clint is the Aggregate Coordinator and holds multiple-level aggregate and asphalt quality control licenses, including Ohio Asphalt Certification levels 1, 2, and 3; State of Ohio Aggregate Certification levels 1, 2, and 3; and State of Michigan Aggregate Certification levels 1 and 2.
"I came to Gerken to ride out the airline recession, and I never left," recalls Clint. "Working at The Gerken Companies has allowed me to further my career and advance my knowledge."
Clint and his wife, Lynette, reside in the countryside of Liberty Center with their daughter, Ellie, and son, Jaxon. The Shepard family enjoys spending time outdoors, from a simple campfire to a weekend camping trip to attending county fairs. You can also find Clint riding his dirt bike on wooded trails and his favorite riding place, Wolverine, Michigan. He is also a certified PADI scuba diver. It's amazing what you find when you delve into a book.
Clint's career unexpectedly began a new chapter twenty years ago. Just as surprisingly, the riveting story had him hooked from the start.
"Gerken is a family owned company that enjoys its employees and takes care of them," observes Clint. "The people here make the atmosphere enjoyable, and many have become my good friends."
Clint acknowledges his quietly knowledgeable persona can make him difficult to read initially. But once you crack the cover, you'll discover an interesting character.
"I came to Gerken to ride out the airline recession, and I never left."
—Clint Shepard