AWARDS AND RECOGNITION
Gerken Materials Wins National Airport Paving Award
North Bass Island airfield named 2020's highest quality airport pavement.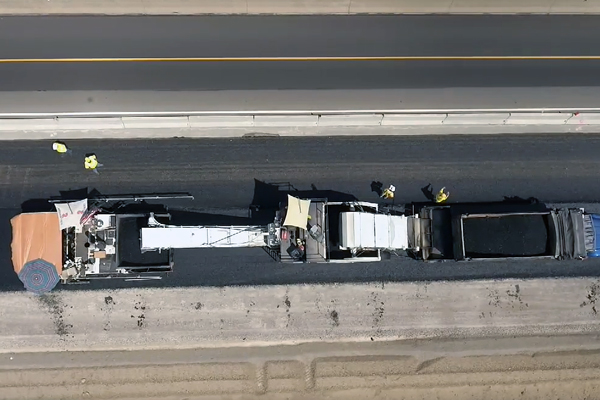 Gerken Materials earned the award by resurfacing Runway 1-19 and the adjoining east apron at the North Bass Island Airfield in Ohio. Named after Ray Brown, former National Center for Asphalt Technology Director, the award goes to the highest scoring Quality in Construction (Airport Pavement) project.
Gerken Materials placed two 2-inch lifts of asphalt on the runway, using a ferry to transport 3,500 tons of asphalt to the remote island 10 miles offshore. Once on the island, the asphalt-hauling trucks had to travel down fields and roadside rights-of-way to avoid damaging the roads.
The last paving shift worked twenty hours to place the pavement before inclement weather arrived. The result was a quality asphalt runway.
Projects earning a Quality in Construction award are measured against industry best practices. "Earning the Ray Brown Pavement Award demonstrates that Gerken Materials Inc. has met or exceeded these rigorous standards," said 2020-21 NAPA Chairman James Winford.