FEATURED PROJECT
More than a century of construction products.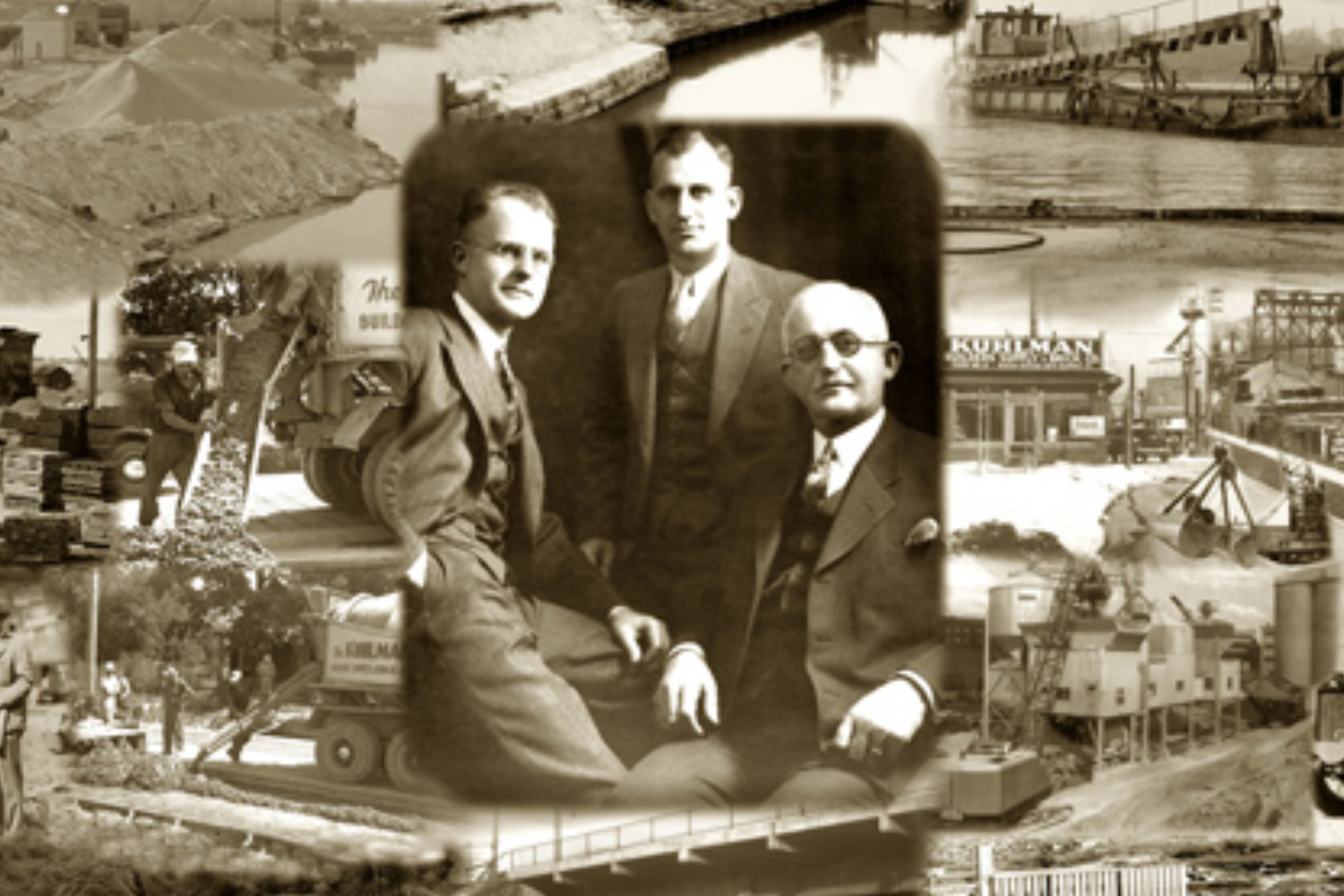 The history of Kuhlman Corporation—one of the region's largest and oldest suppliers of construction products—goes right to the foundations of our region's growth.
For over 120 years, Kuhlman has helped build the history of Northern Ohio and Southeastern Michigan. Kuhlman has supplied much of the ready-mixed concrete, brick, sewer/water materials, and concrete/masonry specialties used to construct Toledo and surrounding communities since 1901.
Throughout the decades, Kuhlman's building products have helped construct countless municipal structures, stores, schools, homes, businesses, factories, highways, bridges, and sewer systems. Today, Kuhlman continues to supply concrete and over 5,000 different construction products to 4,000 customers – contractors, architects, engineers, plant and facility managers, and bulk shippers.
Historic Toledo-area landmarks built with Kuhlman products include Scott and Waite High Schools, Toledo and St. Vincent Hospitals, the Anthony Wayne Bridge, Toledo Zoo, and the National City Bank (now PNC) building. Later came Westgate Shopping Center, the Medical College of Ohio (now the University of Toledo College of Medicine and Life Sciences), and corporate headquarters for Dana, Libbey-Owens-Ford (now NSG Pilkington), Toledo Edison, Monroe Auto Equipment, La-Z-Boy Furniture, and others.
More recent structures include Government Center, SeaGate Convention Center, the Owens Corning headquarters, Mercy Children's Hospital, the Maumee-Perrysburg bridge, the Veterans' Glass City Skyway Center pylon, and the Toledo Mud Hens baseball stadium in downtown Toledo. Many buildings at the University of Toledo, Bowling Green State University, Owens Community College, and Monroe Community College feature Kuhlman products.
When growth shifted to the suburbs, Kuhlman was there, too, supplying concrete for the interstate highway system, the Masonic Temple; St. Luke's, Flower and St. Charles hospitals; Franklin Park, Monroe, Frenchtown, and Southwyck malls, the Town Center at Levis Commons, and Shops at Fallen Timbers. Kuhlman was instrumental in developing Maumee's Arrowhead Business Park, where its headquarters is now located.
Regional industrial and warehousing facilities featuring Kuhlman products include oil refineries, First Energy power plants, the Toledo FCA Jeep plant, Lenawee Stamping, North Star Steel foundry, Campbell Soup, GM Powertrain, Bay View wastewater treatment plant, Home Depot and Amazon fulfillment centers, Oregon Clean Energy Center, NSG Pilkington glass plants, and Cleveland Cliffs HBI, among others.
In Northeastern Ohio, Kuhlman products have been utilized at many notable sites, including the Cleveland Clinic, Gund Arena (now Rocket Mortgage Arena), the University of Akron, Cleveland's main library, the Cleveland Federal Reserve Bank, and several Amazon distribution centers.
Throughout five generations, Kuhlman has remained a family-owned and -operated business. Today, the Company employs 150 men and women and operates five related businesses at six locations.
Kuhlman's No. 1 goal is to make its customers successful. By doing so, it has grown into one of the region's:
Largest producers of ready-mixed concrete
Most diversified wholesale distributors of quality construction materials for the concrete/masonry and water/sewer trades
Leading suppliers of quality sand and gravel
Best-known bulk material operators, running one of the largest and most accessible bulk warehouses on the Great Lakes
Respected developers of industrial, office, and residential properties