FEATURED PROJECT
M&R's Brad Rittenhouse raises $6,600 for charity.
Area contractors pay to dunk Brad at Gerken picnic.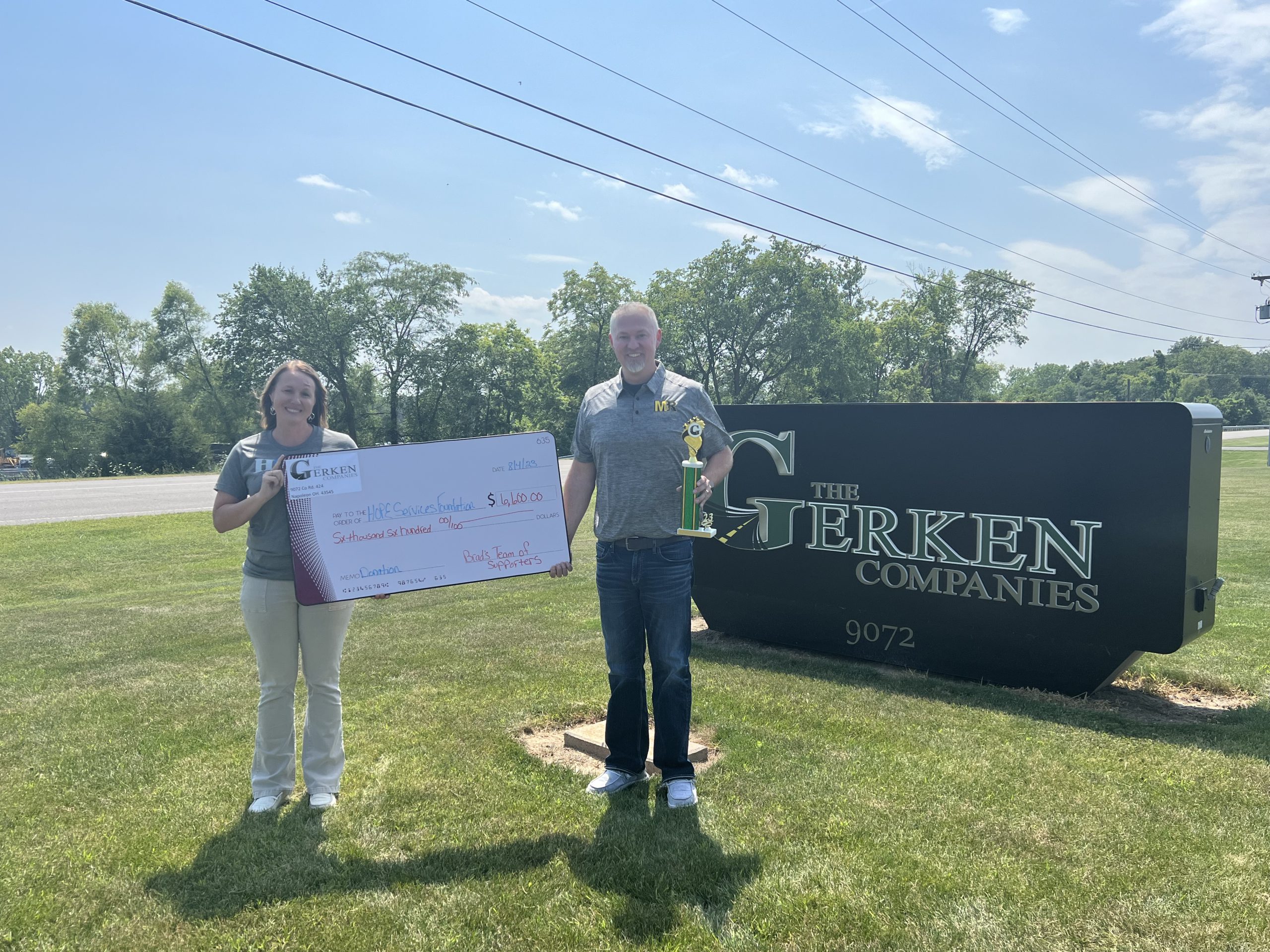 Pictured is Kelly Aldrich, Superintendent with Hope Services (left), accepting the $6,600 donation from Brad Rittenhouse of M&R Ready Mix.
Rittenhouse rallied the contractors he works with to support his Dunk Tank efforts, and they loved the idea of soaking Brad for charity.
Gerken's annual Employee Appreciation Picnic on July 23, 2023, featured a Dunk Tank Challenge, with Gerken leaders volunteering in the dunking seat to raise money for charities of their choice. Brad Rittenhouse of our M&R Ready Mix division won the coveted trophy (and a year's worth of bragging rights) by raising $6,600 for HOPE Services.
HOPE Services works with area providers to enrich the lives of people in Henry County with Developmental Disabilities. Money Brad raised could help in many ways, such as paying a medical bill not covered by insurance, modifying a car for someone who uses a wheelchair, contributing to copays for individuals to acquire wheelchairs, making a shower wheelchair accessible, or purchasing sensory items for children with autism.
For more information about HOPE Services, click here.
A special shout-out to the following supporters:
Scott's Quality Concrete
Crossbuck Construction Co
Kubacki Masonry
Mahnke Concrete Construction
Nofziger Concrete Construction
Funk's Concrete
Machacek Concrete
Dutchman Construction
Team Green Recycling
C&C Fabrication
Jade Shank Trucking
Shank Concrete
Rahe Construction
Newcomer Concrete
J&L Construction